MEET STEPHANIE
Stephanie earned her Bachelor's Degree in Physical Education from Walsh University and then two years later received her Physical Therapy Assistant Degree from Northern Virginia Community College. In her various Physical Therapy jobs she quickly specialized in manual physical therapy or hand on treatment. She took extensive courses in Muscle Energy Technique (MET), and other hands-on modalities. After 13 years of Physical Therapy she expanded into Massage, first receiving her Licensed Massage Therapist Certification and a few years later became a Certified Medical Massage Practitioner.
She has found it very useful combining her manual therapy modalities from PT with her Massage work, and the two compliment each other in her work. Her massage business took off immediately after receiving her Certification and her clients told her " you're not a standard massage therapist – you do more for me than my current Physical Therapist, or Chiropractor." Others have said "You seem to better understand the source of my pain."
* Stephanie is fully vaccinated and has received a booster.
"I started my practice because I love seeing results. I love seeing my patients improve, feel better, achieve progress and sustain their improvements. I do believe in treatments like Physical Therapy, Chiropractic Care, Acupuncture, Personal Training, Yoga and Pilates. I encourage my patients to try multiple ways to improve. I take great pride in my work and if I feel that I am not helping you I will always be honest and tell you. I completely appreciate that my patients time, energy and money are a significant investment and I understand they expect a return on that investment.
In orthopedic care there are injury related cases and chronic cases. Often times chronic cases like lower back pain, it is thought you have two choices : take NSAIDs and live with it, or have surgery. In many chronic cases there is a third choice – medical massage. With medical massage treating the muscles and muscle groups can help your body to re-learn lost range of motion, lost mobility, and some cases turn chronic issues into past issues. Sometimes the relief from chronic situations isn't complete but it's substantial enough to provide a better quality of life, and avoid surgery.
This is what I call a New Paradigm in Orthopedic Care. The definition of Paradigm is : "a framework containing the basic assumptions, ways of thinking and methodology that are commonly accepted by members of a scientific community." This New Paradigm or New Standard I believe grants patients a third choice that falls in between " just living with it" and surgery."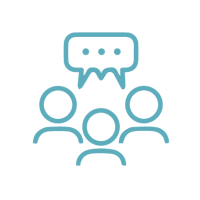 WHAT OUR PATIENTS SAY
"When I met Stephanie, I immediately knew that this is not the practice of the regular massage therapy. Since I was referred by a professional athlete and I was one myself, I completely realized that she is the real deal. Her practice is not your regular massage therapy practice. You have to check-in, Get your vials measure, share with her what the issues are, and then she develops the plan of treatment for that session. Since I spend many years as a professional athlete and surrounded by such therapist, I can confirm that she is one of the best I am working with to improve my body since I can quickly know if the therapist know what they are doing. I have been feeling great since I started seeing her, and I will continue to do so. She is amazing and I definitely recommend to anyone who wants to really treat the problem and to the symptom."
5/5! Stephanie Ashton is the real deal. She offers a thoughtful and comprehensive approach to pain relief through medical massage in addition to utilizing other modalities. She appreciates client input and is invested in getting to the root of problems and develops a long-term plan for whole body wellness. She recently treated me for severe sciatic pain and in concert with other medical treatments I was able to get relief and stay functional. Stephanie is the keystone to my recovery.
As a martial artist, I am a very active person and I like being able to push the limits of my body in training. I rely on Stephanie to keep me limber and active, a feat which she has more than surpassed over the last 3 years that I have been going to see her. Stephanie is beyond talented at figuring out what is going on with your body and getting you back mobility you may have lost due to inactivity or injury.
I have been with Stephanie for over 4 years. I originally came to her for a back injury after failed attempts at other physical therapy places. Stephanie's dedication to helping her patients in unbeatable. In the years of us working together I sustained a shoulder injury and continues to give me the best care. Her care for her patients extends beyond her hands, it also reaches to your heart. I highly recommend working with her as I have always been happy with the end results and the experience.
Stephanie is great! I've had severe pain issues with sciatica. With her skills as a medical massage therapist and Physical Therapy Assistant, Stephanie has improved my quality of life so much. I don't know what I'd do without her!
I have gotten massages for years now with my chiropractor but nothing compared to the way I felt when I left my massage with Stephanie.  I would tell her where I was feeling pain and she quickly found the exact spot and concentered on that area.  When I leave I always feel better. I have suffered from back and neck pain for years but this is the best I have felt in years. Stephanie applies the right amount of pressure and gets in to the exact areas that are bothering me.
Stephanie, I am so thankful for your help in the recovery of my hip labra tear. I was just discharged from P.T. After 7 months of therapy and I'm 90% back to normal. Your manual therapy session for my hip and spine was instrumental to my improvement!
Stephanie is an incredibly skilled therapist who is always sharpening her skills and broadening her knowledge base. She listens, she educates you about your body, and she cares about her clients. She pulls from a range of modalities and her years of experience to apply the right thing at the right time. I recommend her to anyone who is struggling with pain.